[5.0] Perfect LP Firmware for Micromax Unite 2 [MT6582] Fully Tweaked
Hey Guys,
Today I am back with a best unbeatable perfect rom for micromax unite 2 (LOLLIPOP).
yes this is the best lollipop rom ever for unite 2 lollipop 5.0 with which you will fall in love.
I am sure you guys will leave kitkat & get setteled on lollipop after flashing this rom.
Features :
- SD default
- Move to sd support
- otg support
- 5.0 Pure lollipop
- Tinted Statusbar
- E, 3G icons removed from statusbar
- statusbar icon spacing reduced for better looks
- New icons
- Walkman music player pre-added
- Battery backup is just super cool
- nice Audio quality on speaker mode, headphone, calling mode, etc
- You can flash any audio mods on this rom like Dolby, Viper4Android, etc
- Xposed installer & modules works cool (no bootloops)
- Recovery flashable Themes Available
- LP themer works smoothly to theme this rom as you want
- GPS fully stable (Pokemon Go Rockz)
- FM radio inbuilt working flawlessly
- latest Gapps can be flashed without any issue
- Already Rooted
- inbuit CTR v3 recovery
- Partition storage with 2.5gb app storage
- on both 4GB & 8GB models can be flashable
SCREENSHOTS :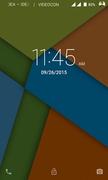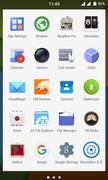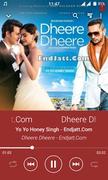 New Build prop file for Perfect LP Firmware -
Tweaks added for performace , battery & stability improvement.
Rom is now super stable & battery beast.
How to flash -
Actually this is not a recovery flashable rom ............. it is a firmware........ so you have to flash it using sp flash tool. (PC required)
Download & install sp flash tool .... also install drivers in your pc (Search on google for download link & installation of the sp flash tool drivers).
1. Extract the firmware in an folder
2. Open SP Flash tool & Load scatter file from extracted folder
3. choose firmware upgrade & click on download button above
4. Now connect your phone with usb cable by removing battery in switch off condition
5. Flashing will start & when finished u will get a OK message, then unplug phone & turn on by inserting a battery
6.Wait for boot & enjoy
7. open custom recovery of your phone
8. flash sound patch, Gapps & reboot.


How to replace new build prop -
1. Install ES file explorer apk
2. give it a root permission by clicking on Root explorer option from menu.
3. now copy & paste new build prop file to the system folder............. click on overwrite.
4. Now give a permission as RW-R-R
5. save.... & reboot
6. Done........... Enjoy
Note - build prop v2 have more tweaks than v1
Download Links -
Perfect LP Firmware -
Link
Sound Patch -
Link
Latest Gapps Pico 5.0 (july 2016) -
Link
New Build prop v1 - Link
New Build prop v

2

-
Link
perfect LP themes with SS -
Link
How to Flash themes -
U need to extract themes zip & flash any of the zip from extracted folder.
If you want to flash audio mods like dolby, viper4android check my earlier posts for lollipop

Credits -
Bachittar Sandhu (for full ROM)
Qamrul Haque (for repartations and move to sd feature)
Ajay C Jambure ( for always help me)
Raj Shekhar ( for always help me)
Akshay Kadam (Post writing & buildprop editing)
Binson Jose (For tweaks)

If you have any queries you can ask in the comments below
keep visiting for daily new posts
Thank you